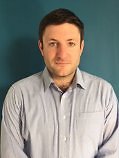 Psychotherapy and Counselling in both Central and East London
It takes more courage to make the decision to come to therapy than to remain in the shadows wresting with your problems alone.

Most problems can be solved with the help of a friend or family member, but sometimes this just isn't enough. Often the problem that we are struggling with involves friends or family members or feels too personal so we need a place to try and understand the problem with someone who is impartial and non judgemental. This is where therapy can be useful.

My name is Douglas Clague and I have been a practising psychotherapist in Pimlico for the past 7 years. I am committed to providing counselling and psychotherapy in a safe, confidential and non-judgemental environment. Having worked in Private practice, the NHS and institutions such as UCL I have a wide and varied experience and have worked with person of all ages with a large array of presenting problems.
I work with both individuals on an open-ended basis or for an agreed time period, with the aim of enabling you to enhance your life and to live it more fully. I work with a huge array of issues ranging from anxiety and depression, to relationship problems or issues of sexuality.

I work out of two locations in London. One practice, Calmer Clinics, is in Pimlico and within easy reach of Victoria and only a three minute walk from Pimlico Tube station (Victoria Line). The Calmer Clinics is a serene and secure environment within the famous Dolphin Square complex, where you can feel safe to talk about those things closest to
you.
My second location is on Shoreditch High Street and is only a five minute walk from Liverpool Street station or two minutes from Shoreditch High Street overground station. This comfortable and private space is easily accessible from major transport links in East and Central London.

PLEASE NOTE: During this very difficult time due to the coronavirus I am only working by Skype, FaceTime, Zoom or phone. I am more than happy to take on any new clients wishing to discuss their experiences and anxieties around this unprecedented global event. Please feel free to get in touch by email and I'll do everything I can.

If you would like to book an initial appointment to discuss your options and what therapy might be able to offer you please feel free to email me at douglas@jdctherapy.com and I will get back to you as soon as I possibly can.